Example: Keralux® colour repair set for full aniline leather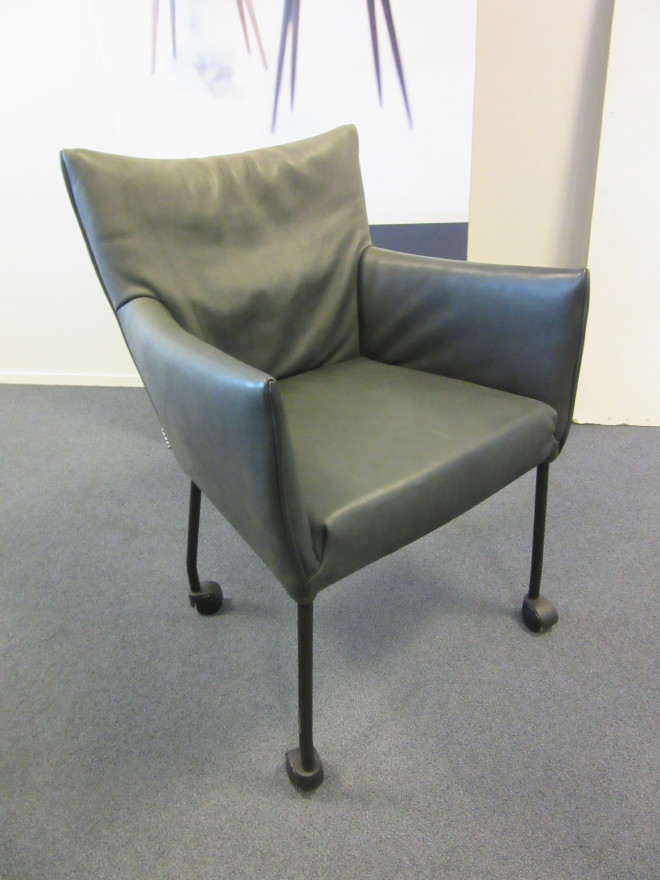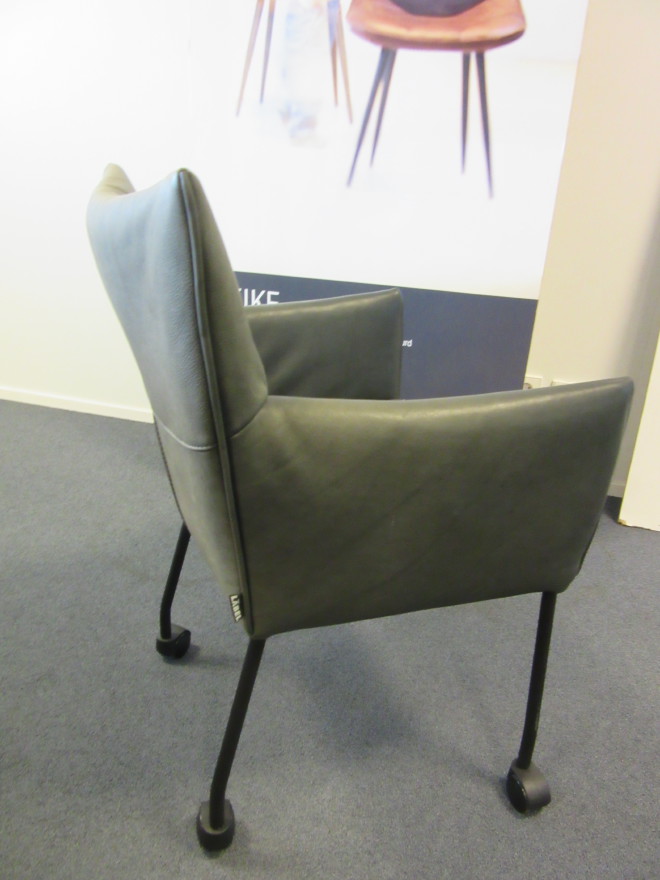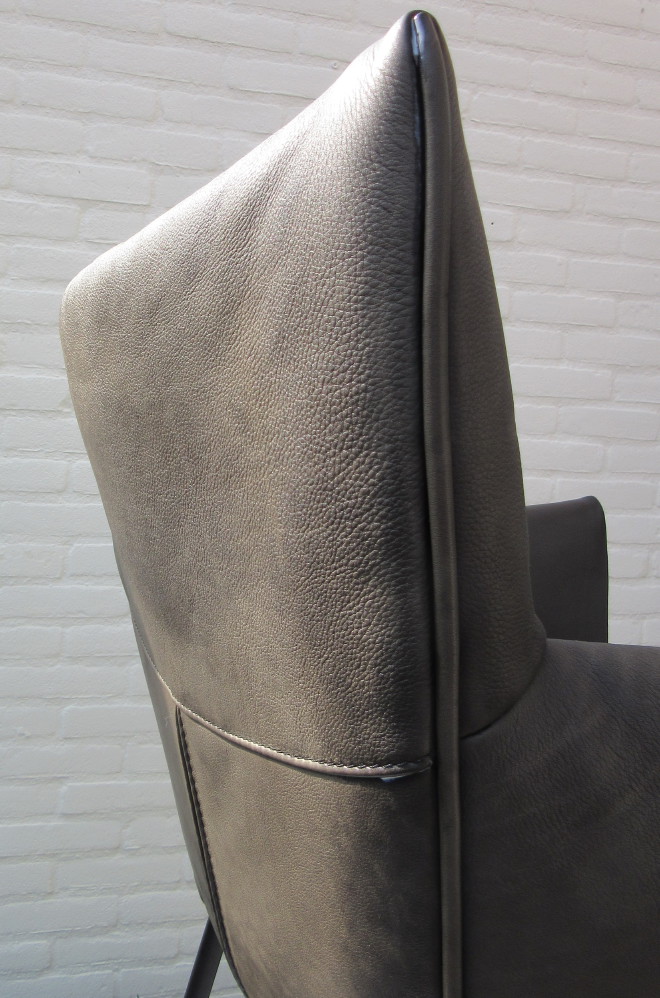 The original colour was a beautiful antracite but this chair had been exposed to sunlight for too long. The colour became grey-green. The leather has dried out completely. Obviously, this chair was never taken care of with the proper maintenance products.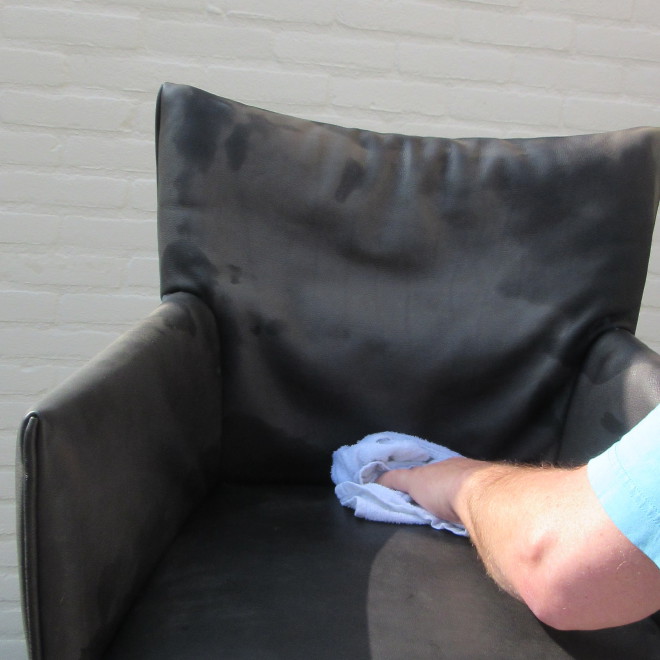 Because the leather is very dry, we first clean it using only moistered cloth.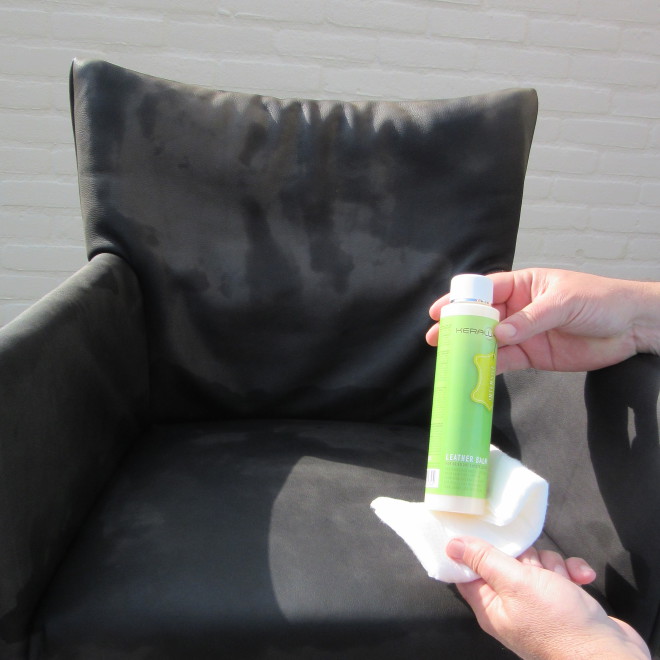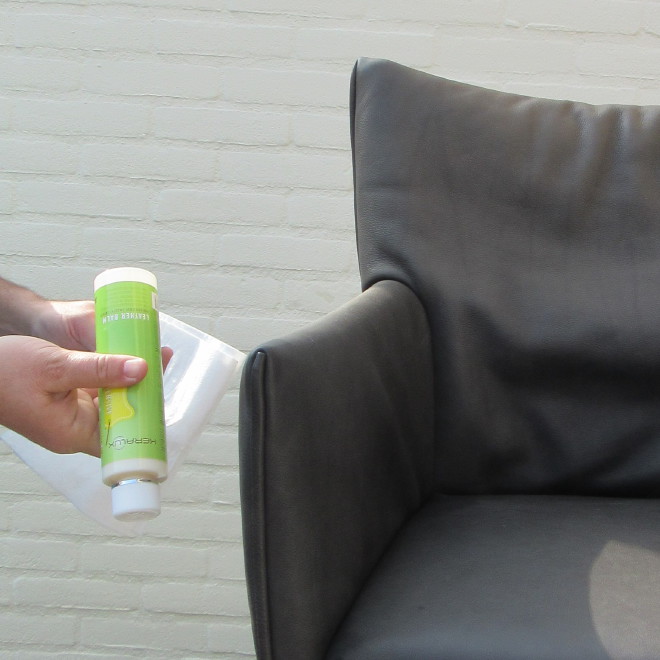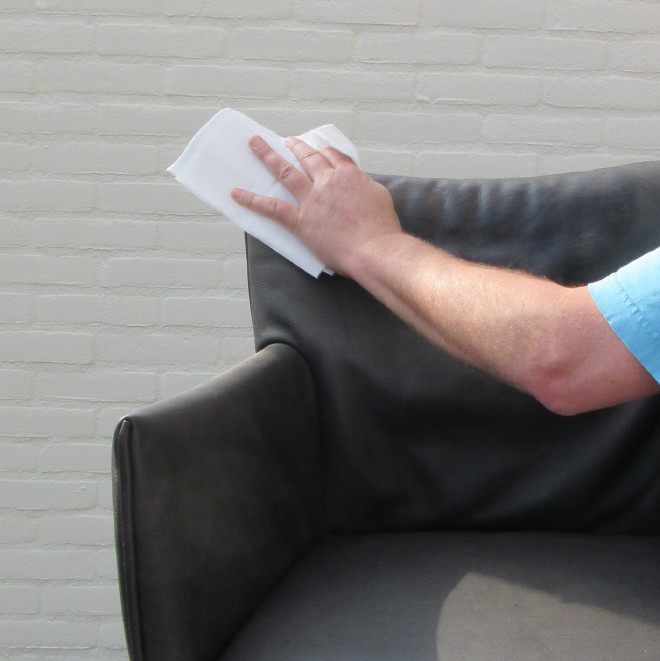 The treatment with the Keralux® leatherbalm gives back moisture and refattens the leather.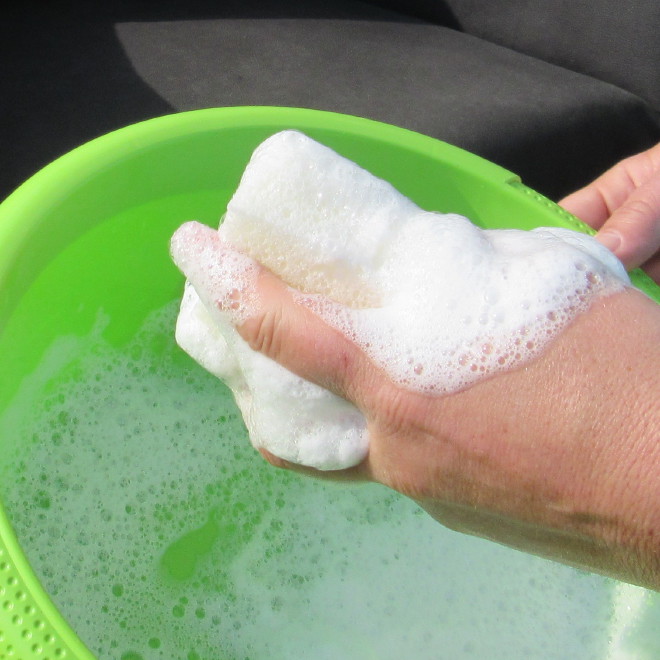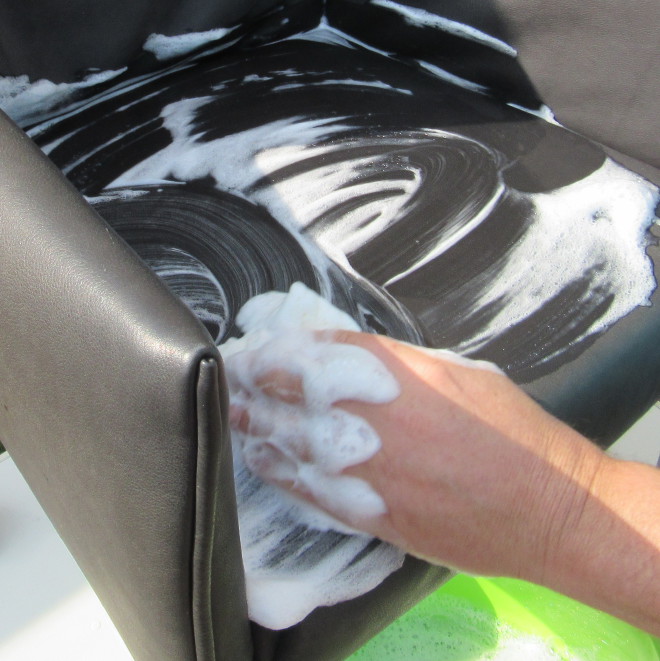 Use the foam of the Keralux® strong cleaner, to prepare the leather for re-colouring by cleaning the leather thoroughly.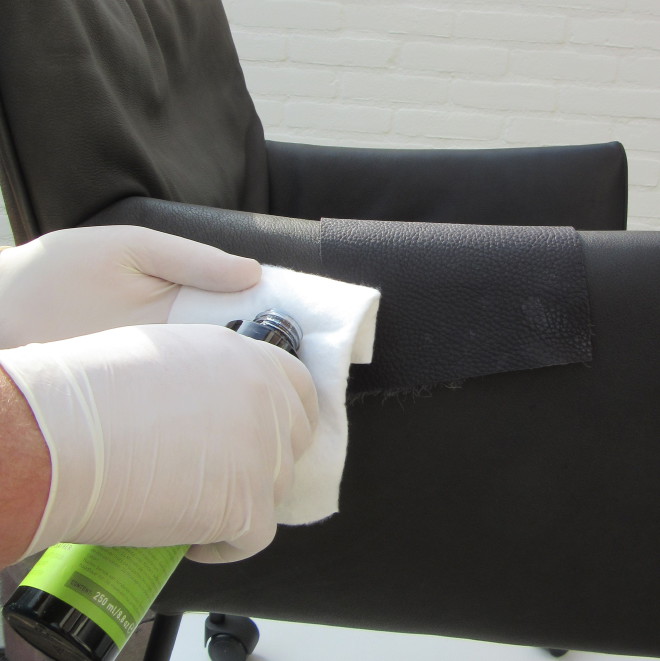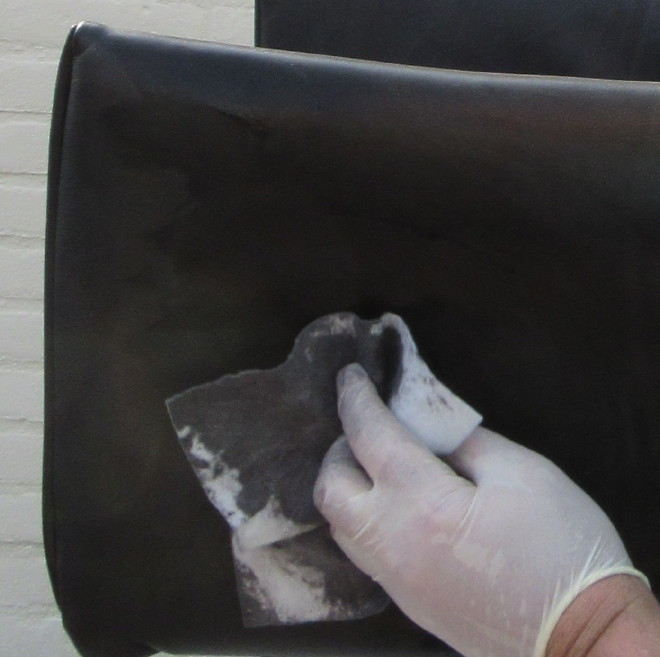 Apply the colour lotion from the Keralux® colour repair set.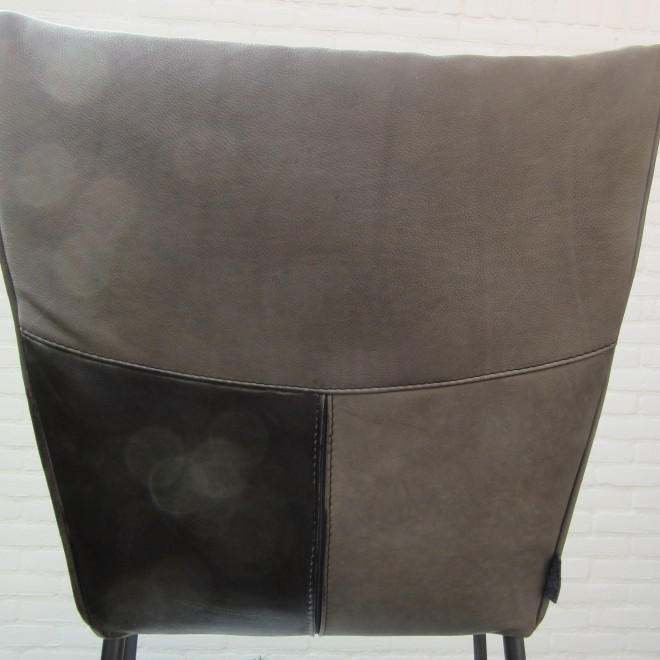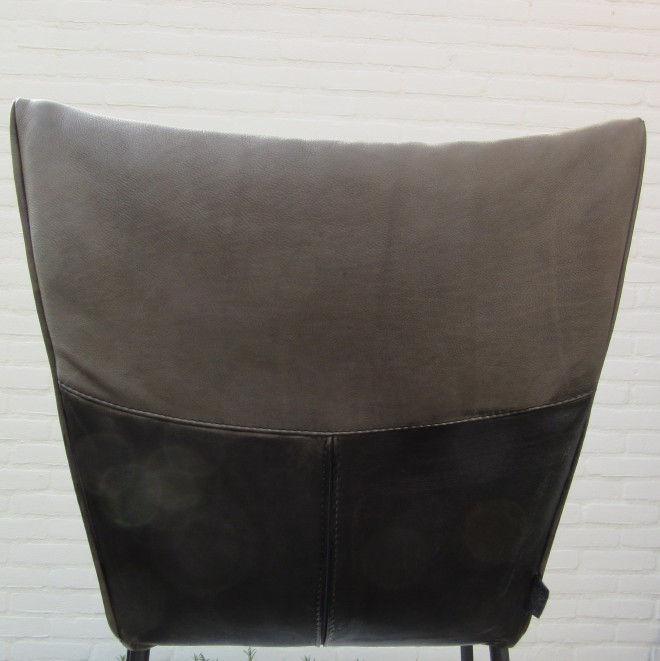 Always work from seem to seem.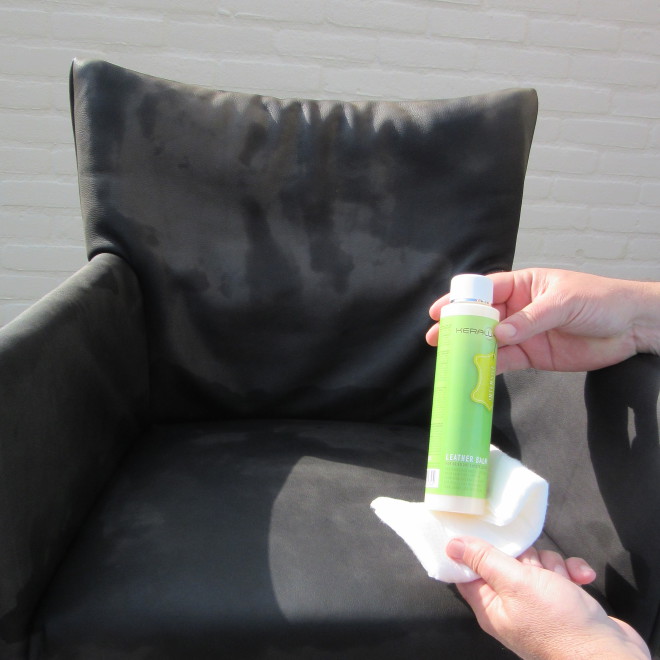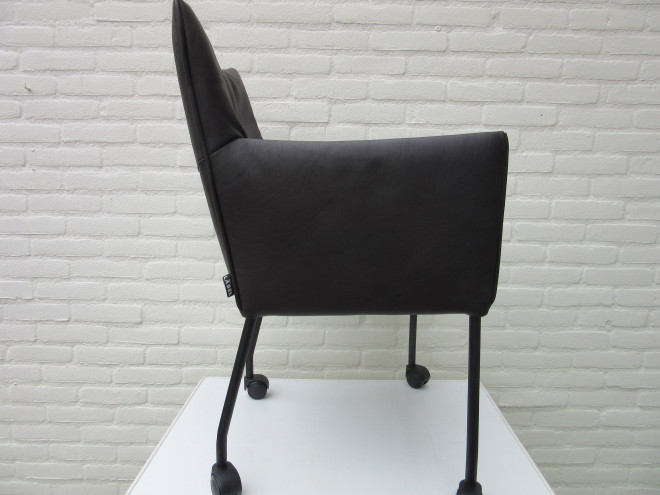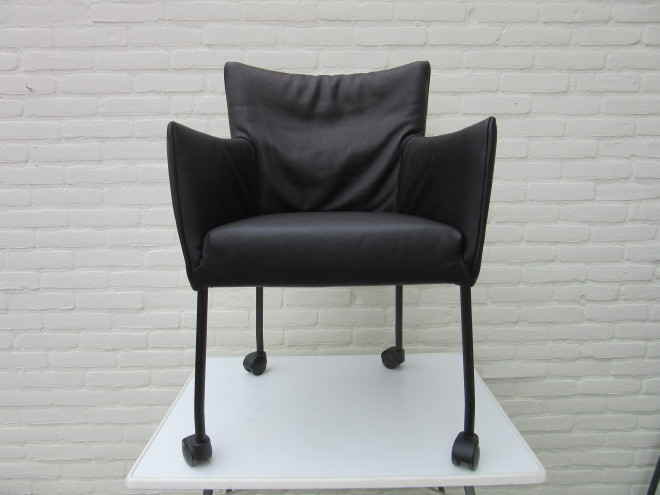 Finishing touch: Keralux® lotion A or S. (depending on the type of leather)