Example: automotive leather colour repair set
The leather of this Alfa Romeo 159 has faded away. The owner treated the leather with Coralux® cleaner and used a Keralux® colour repair set in the standard colour 40 red. To be honest, it took some time, but the result is worth it. The first two pictures are "before", the last one shows the difference afterwards.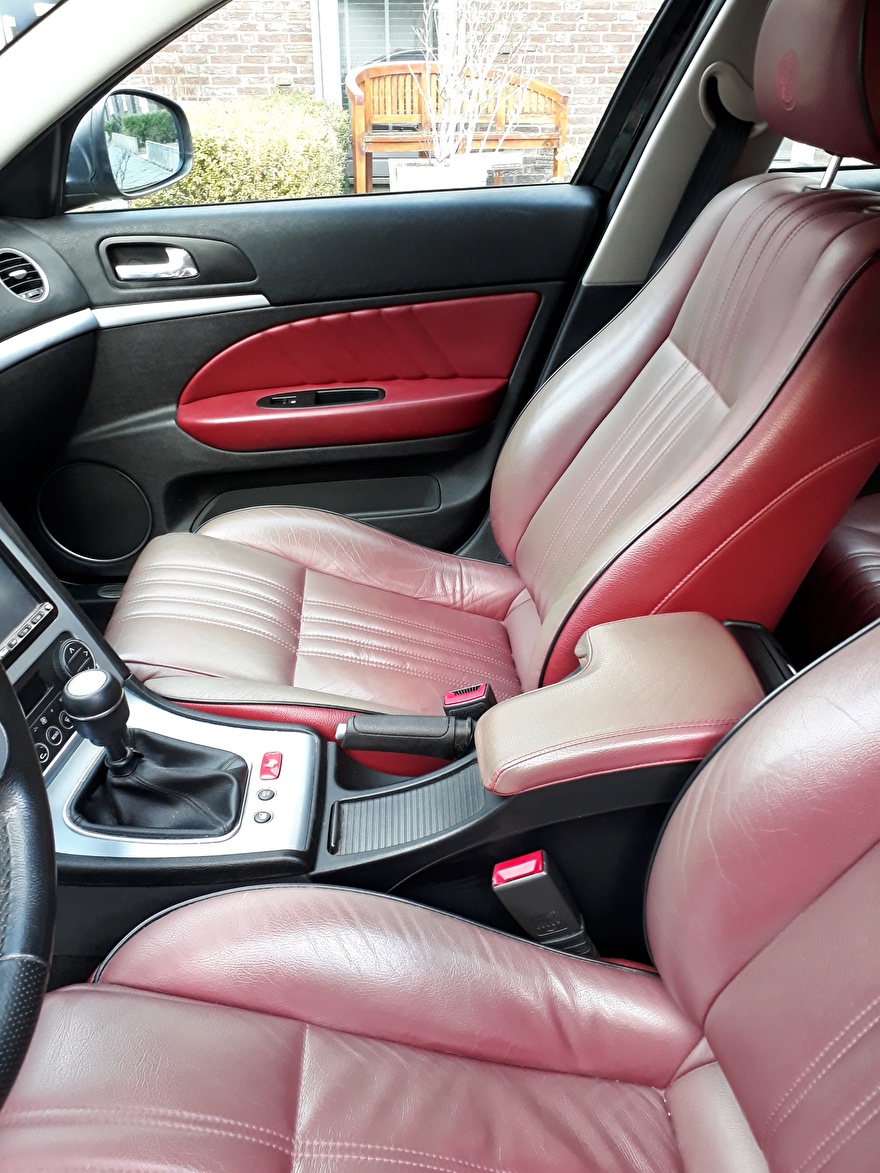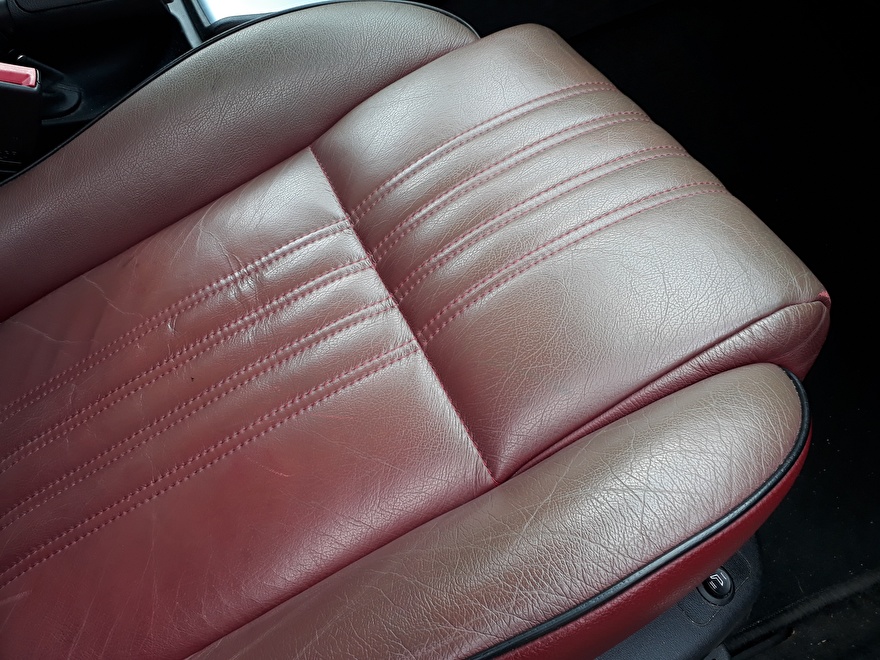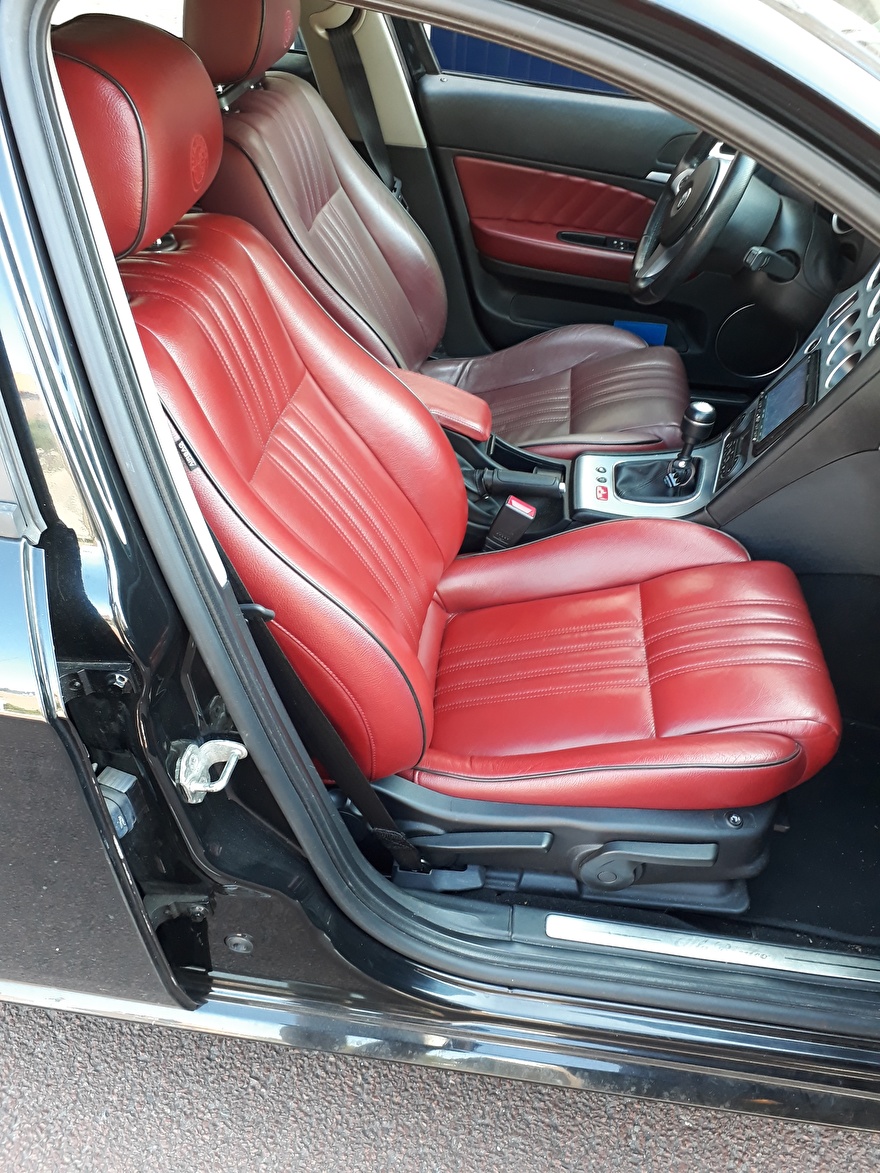 pictures by D. van der Meij, Holland.