Hospitality industry / restaurants
"Ups, sorry!"

You can see it happening ... the customer at table 3 is ready for his next bite of carpaccio. With a greedy swing of the right wrist the fork with red meat, truffle mayonnaise and pine nuts is launched to the mouth. The mouth opens and the fork is now only inches from the target, but then ... SPLAT!
Unfortunately, he missed his target. The customer looks shocked at his new trousers. Fortunately, the carpaccio has also missed the pants and is now floating as a small pathetic heap over the seat. The customer quickly looks around with an embarrassed look. Has anyone seen me? No, pff great! The napkin is snatched from the table and the carpaccio is quickly removed with a certain amount of precision. The carpaccio is incorporated into the upholstery with a few well placed scrubbing movements.
Well, you think as a good hospitality entrepreneur, that's just part of it. I'll clean it later ... right?
But, later will be later, later will be later and in the end the stain will be part of the permanent decoration of the seat.
Now you think of course, gosh LCK®, what a good example. But what's in it for me?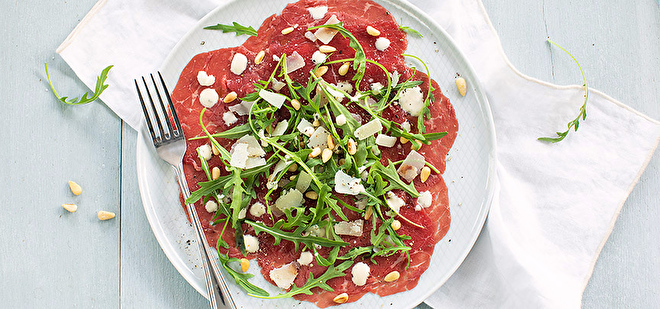 For the hospitality industry
You can call in our service department for new and old stains. With our professional equipment, trained experts and
powerful cleaners we can solve almost any complaint. And that at your place!
Our service department is available from Mon to Sun, at a time that suits you (including night work).
Impregnation possible, so that you can respond adequately to future accidents.
LCK® provides training to your staff, so you can clean future stains yourself!
Suitable for my interior?
Yes, our experts can handle almost all furniture coverings. Among which:
Pigmented leather (pigmented, semi-aniline)
Open leather (aniline, saddle, vintage, nubuck)
Imitation / artifcial leather
Fabric and Textile
Plastic, HPL and synthetic surfaces
Curious about all the possibilities? Send an email to: info@lcknederland.nl
Please attach a photo and the specifications of your furniture.
---
Questions?
Curious and do you have a question? Don't hesitate to contact us!
Take a quick look at the contact page or click here for more information.