Colour card
Standard colour card P
Below you can see which pigmented colors we have in stock as standard. Pay attention:
Colours must match approximately 95% in connection with possible colour difference.
We have 'only' pigmented (P) colors in stock. We create the aniline (open structure) colors tailer-made for your application.
Not sure about the right color? Or does the color 'just not match'? Then choose a custom color set and send in a sample.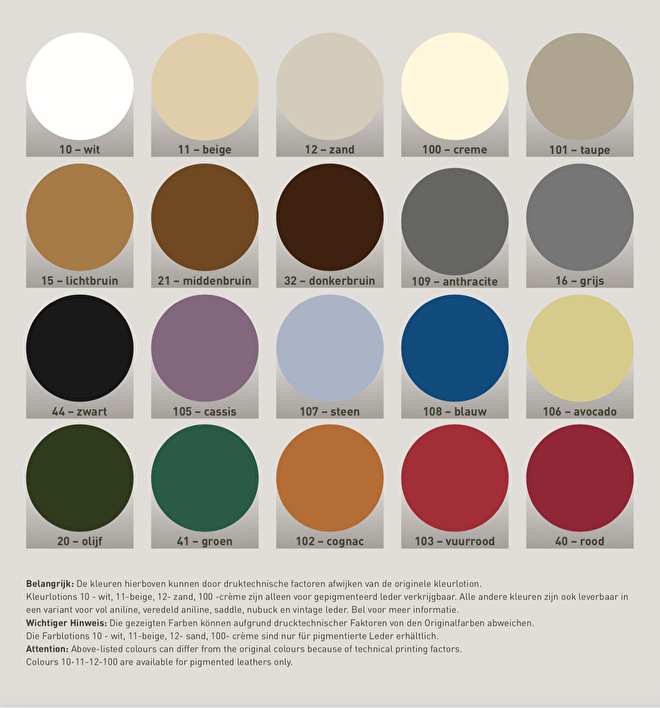 ---
Lay your phone down on your piece of furniture and compare:
10: Wit / white 11: Beige 12: Zand / sand 100: Créme 101: Taupe 15: Lichtbruin / light brown 21: Middenbruin / middle brown 32: Donkerbruin / dark brown 16: Grijs / grey 109: Anthraciet / anthracite 44: Zwart / black 107: Steen / stone 108: Donkerblauw / dark blue 106: Advocado 20: Olijf / olive 41: Groen / green 102: Cognac 103: Vuurrood / bright red 40: Rood / red 105: Cassis